Encounter Jesus and Experience Excellence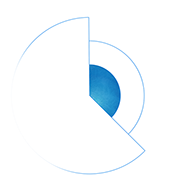 ALL EDUCATORS ARE focused on guiding student learning. What they do in schools does not vary dramatically. Integral to educational excellence, however, are educators who are committed to continuous improvement in all that they do (WHAT). Successful schools have excellent educators. Successful schools are also recognized for excellence when they align with a high purpose (WHY) and continually build improvement processes (HOW) into their educational practice. Adventist education is compelled to be the best for the benefit of God's youth whom He has created and redeemed.
Commitment to an educational journey to excellence is an on-going and deep dedication to continuous improvement in Adventist education's mission, curriculum, instruction, assessment, professional learning, and support systems for learning. All policies, plans, and practices for improving Adventist education throughout all levels will be strengthened in their effectiveness as they align with Journey to Excellence 2.0.
This renewed Journey to Excellence 2.0 is ultimately a digital initiative developed to include up-to-date resources and guidelines for developing continuous improvement plans, which serve as the basis for school accountability and accreditation. Educators must report regularly and celebrate consistently the growth achieved, then plan purposefully to continue to improve our service to the Master Teacher on the learning journey to eternal life.
Journey to Excellence 2.0 is integral to Adventist education because it includes:
Why, How, and What

The WHY, HOW, and WHAT of excellence in education

Redemptive Purpose

A shared understanding of the redemptive purpose of Adventist education

Wholistic Learning Goals

A deeply held understanding of wholistic student learning goals

A Framework and Guide

A framework and guide for continuous improvement at all levels

Culture of Innovation

Encouragement to create a culture of innovation without fear of failure

Continuous Improvement

A commitment to continuous improvement—a journey to excellence!